Northern Physiotherapy believes in an active approach to your rehabilitation. We do our best to help you feel your best and to improve your everyday life.
At Northern Physiotherapy and Sports Injury Clinic physiotherapists establish individualized treatment plans for each patient and have arranged their schedules to allow for superior quality, patient focused, one-on-one care to be delivered according to individual needs. The clinic is warm, friendly and set in a relaxed atmosphere that is conductive to YOUR rehabilitation.
Therapists treat all types of injuries to clients of all ages and operate without any 'waiting list' so that each patient can be seen in a timely manner. Clinic hours of operation are 8:00 am – 6:00 pm to accommodate work and school hours. Individual therapists often allow their hours to be even more flexible depending on the individual needs of their patients.
The associates have extensive experience in orthopedics and treatment programs. Northern Physiotherapy continues to promote continuing education in Northwestern Ontario by hosting and attending specialty courses and seminars. In house teaching includes involvement with physiotherapy interns, resident physicians and volunteer students. We believe it is our responsibility to our patients to continually improve our skills and be the best therapists that we can be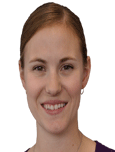 Kylie Knudsen: Co-Owner/ Registered Physiotherapist
Kylie was born and raised in Thunder Bay, Ont. She graduated from Lakehead University with "honours" in an Honours Bachelor of Kinesiology. She went on to complete her Master's of Science in Physical Therapy at Queen's University where she was awarded the "Quite District Award" for academic excellence. She has had a variety of clinical experiences working in private practice with musculoskeletal disorders, outpatient respiratory therapy program, inpatient rehabilitation with a neurological focus, and homecare. She also puts in time at a local nursing home as working with the geriatric population holds a special place in her heart. After having a wonderful clinical placement at Northern Physiotherapy she decided that it would be a good fit for her. In early 2012, Kylie and Cathi decided to take on the role of co-clinic owner. She looks forward to being challenged and the life-long learning that this working environment will provide her. She has completed extended course work in the McKenzie Method, advanced taping practices, spinal manipulation, Mulligan concepts, exercise and obesity, splinting, and is currently working through the Canadian Curriculum of Orthopedic Manual Therapy. She is a member of the Canadian Physiotherapy Association and part of the Senior's Health and Orthopedic Divisions, the Ontario Physiotherapy Association, and is registered with the College of Physiotherapists of Ontario. Her extracurricular activities have always kept her busy. Kylie has been involved in dancing since a young age both as a dancer and teacher. She has successfully completed her Advanced I Ballet Exam in the Cecchetti Method. Kylie is currently coaching cheerleading at the high school and all-star level with the St. Patrick Saints and Superior Cheer Athletics. She also enjoys spending time with her two puppies, camping with her family and forever out-fishing her husband.
Cathi Auld: Co-Owner/ Registered Physiotherapist
Cathi graduated from the Physiotherapy program at the University of Manitoba and has been providing Physiotherapy services in Thunder Bay for nearly 38 years. She has worked in a variety of clinical settings including hospital based care, private practices, home care, long term care, day hospital, and convalescent care. She joined the team at Northern Physiotherapy at the opening of the Algoma Street location in 2009. In early 2012, she and Kylie joined a partnership and took over the management of both clinics. Cathi has furthered her education with postgraduate courses in the Mechanical Assessment and Treatment of the Spine (Mckenzie Method), Mulligan Techniques, Sahrmann Methods, Stroke Best Practice,Vestibular Rehab, Manual Therapy for Treatment of the Spine/Extremity Conditions, Falls Prevention, and Parkinsons Treatment; to name a few. Cathi is also a registered Authorizer with the Assistive Devices Program (ADP) for mobility aides and provides these assessments at the clinic. Her experience makes her an invaluable asset in the most complex of cases. She is challenged to keep current by her daughters. One is an X-ray Technologist, and the other, a Physiotherapy Student who is never afraid to challenge her Mom's theories. She enjoys quilting, spending time with her family, and is a long time curling fan. She is a member of the Canadian and Ontario Physiotherapy Associations, College of Physiotherapists of Ontario, and the Thunder Bay Chamber of Commerce.
Lei Chisholm: Founder/ Registered Physiotherapist
Lei was born and raised in Halifax. He completed an Honours BSc. at Dalhousie University in 1994 and immediately switched into the Physiotherapy Program which he completed in 1997. Lei has worked in a variety of locales throughout the Maritimes as well as Overseas, however he and his wife chose to relocate to Thunder Bay to enjoy a Northern slice of Canada. They have made their home here and are busy raising their three children. He has worked in a variety of public and privately run clinics in Thunder Bay prior to opening Northern Physiotherapy in 1999. He added the Algoma Street location in late 2009. Because of his busy life, Lei has taken a breather from sole management. He is now focusing his energies on chauffeuring the brood (and new puppy) to the ski centers, the pool, camp, and Judo. In Summer, he trades in the cross country skis for wakeboards and the snow shoes for runners! Lei will continue to help you stay active in comfort with custom orthotics or custom knee/ ankle brace, in addition to acupuncture and all of the other skills in his toolbox to help you reach your goals. On a clinical note, Lei has completed an extensive list of Orthopedic courses including: Mechanical Assessment and Treatment of the Spine, Manual Therapy for Treatment of the Spine/Extremities Conditions, Anatomical Acupuncture, Sahrmann Method, Mulligan Techniques, Myofascial Release, and Orthotic Prescription and Fabrication. Lei is a peer assessor for the College of Physiotherapists of Ontario (Quality Management Program). He has membership in the Canadian Physiotherapy Association, Ontario Physiotherapy Association, College of Physiotherapists of Ontario, and Acupuncture Foundation of Canada Institute. He is a Past President of Northwestern District of the Ontario Phyiotherapy Association, and served as a representative on the Provincial WSIB Advisory Committee.
Northern Physiotherapy Office Staff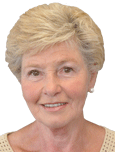 Kay Walker: Administrative Assistant
Kay is originally from Scotland and came to Thunder Bay via Toronto and St. Catherines, Ontario. She joined the team a number of years ago and enjoys the friendly energetic atmosphere. In her spare time she enjoys gardening and taking her Golden Retriever, Indy, for long walks. She recently became a proud Grandmother and is enjoying this new phase of her life immensely. She looks forward to being of assistance to you at Northern Physiotherapy.